---
Zhengzhou Zheng Shi Chemical Co., Ltd successfully participated in the 15th Asia International Agrochemical Exhibition and Asia Plant Protection Summit Forum
---
From April 25th to 26th, 2023, the 15th Asia International Agrochemical Exhibition and Asia Plant Protection Summit Forum was held in Ho Chi Minh City, Vietnam. ZS-Chem was invited to participate in the exhibition, showing plant growth regulator agents, preparations, insecticides, fungicides and other preparations for peers of Vietnamese agrochemical industry.
Vietnam is a main agricultural country in Southeast Asia with superior planting conditions. About 75% of Vietnam's population works on agriculture and the arable land and forest land account for 60% of Vietnam's total area. Food crops include rice, corn, potato, sweet potato and cassava, etc. While cash crops mainly include coffee, rubber, cashew nuts, tea, peanuts, silk, etc. Agricultural output accounts for more than 20 percent of its GDP.
Asia International Agrochemical Exhibition is a high-quality exhibition in the field of agrochemical, covering pesticide and fertilizer related products, technologies and services. It has been successfully held for four times since 2015. The exhibition was strongly supported and actively participated by government departments and industry associations such as Ministry of Agriculture and Rural Development of Vietnam, Ministry of Trade and Industry of Vietnam, Pesticide Association of Vietnam, Fertilizer Association of Vietnam and so on. The exhibition attracted more than 50 well-known agrochemical enterprises in China.
The booth of ZS-CHEM received high attention from Vietnamese agrochemical peers. During this exhibition, many Vietnamese agrochemical peers came to the booth of ZS-CHEM to inquire about the efficacy and application technology of plant growth regulator products. With the increasing application of plant growth regulators in agricultural production in Vietnam, the potential in this market is huge. Many new and old customers have a deeper understanding of plant growth regulator through face-to-face communication with staff of ZS-CHEM. And these customers asked for product information and left contact ways to strengthen the cooperation in the application of plant growth regulator in agricultural production.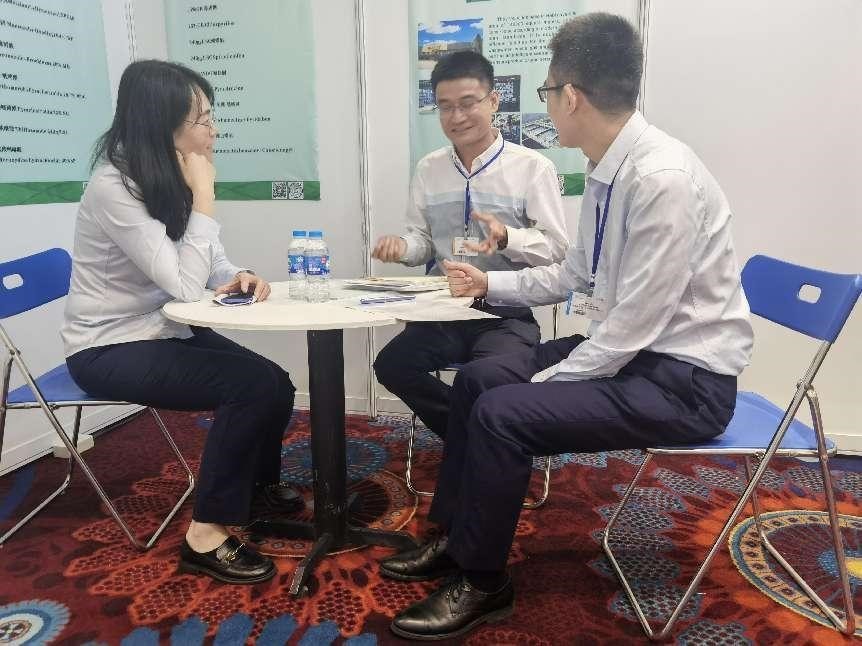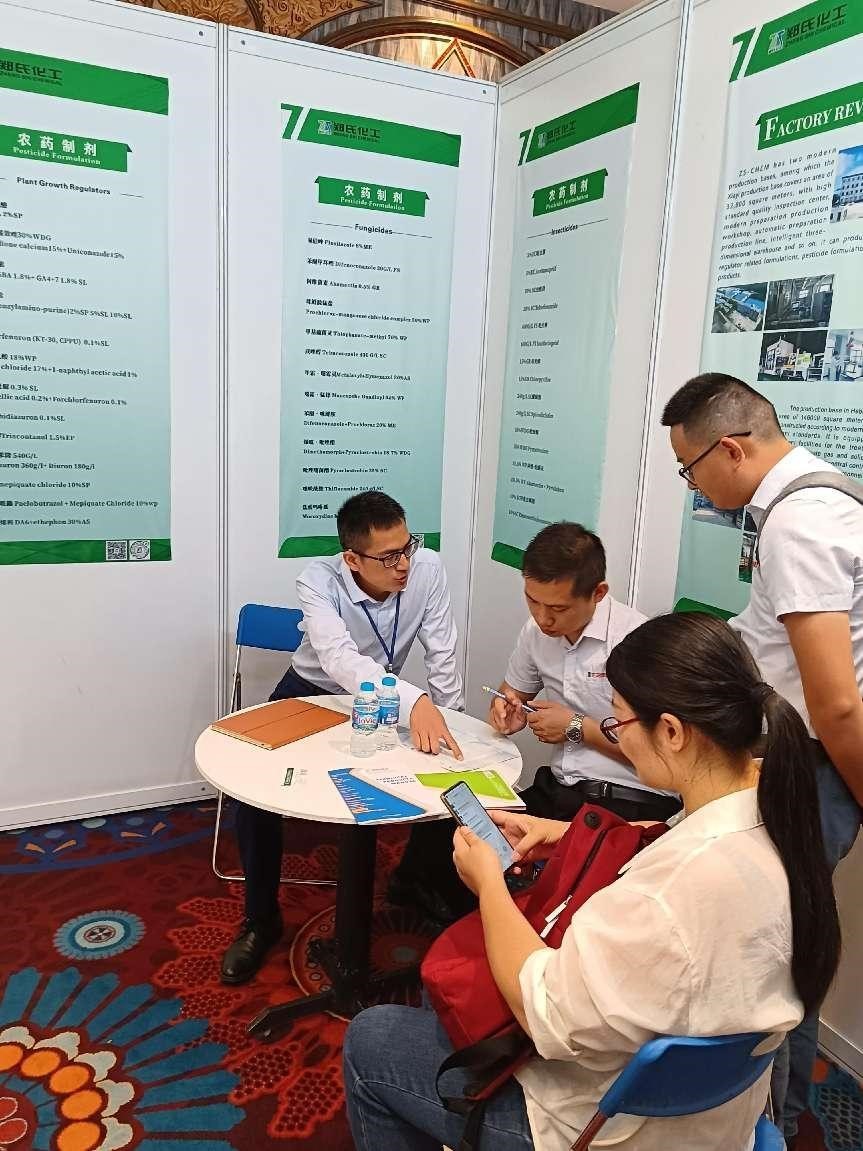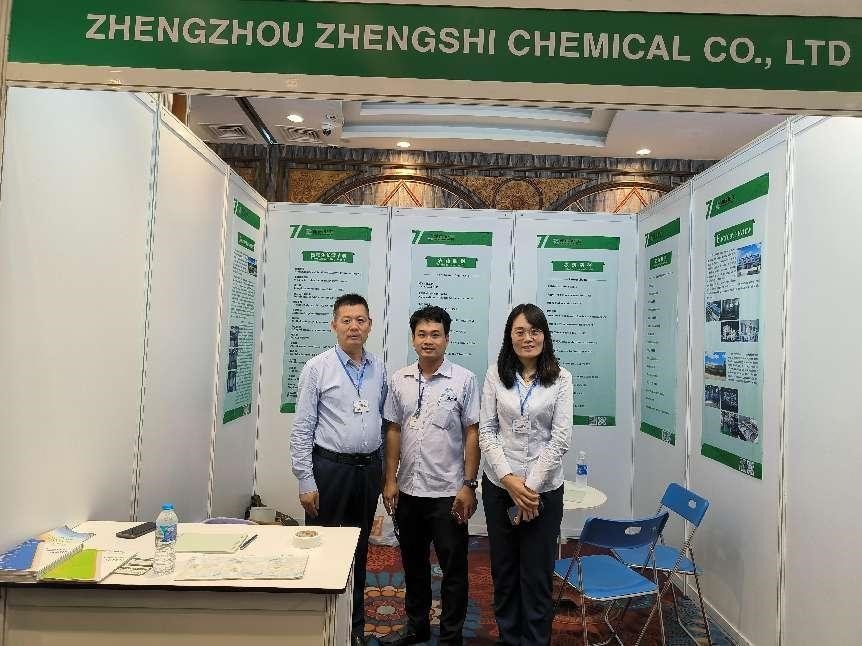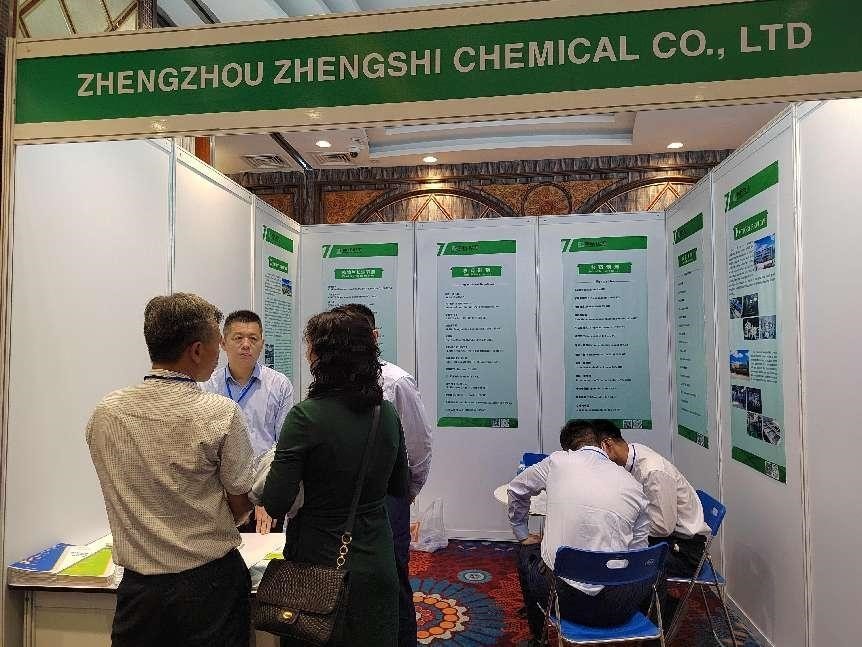 ZS-CHEM implemented the "going out" by participating in the overseas exhibition, not only deepened the exchanges and cooperation with new and old customers all over Vietnam, but also fully understood the current trend of overseas agricultural chemical market and customer's needs, mastered the latest information of foreign markets, broadened the horizon, which will play a very positive role in developing products, providing technical services and expanding the international market in future.