---
Folcisteine/NATCA
CAS NO.: 5025-82-1 Chemical Name: N-Acetyl-4-thiazolidinecarboxylic acid, 3-Acetylthiazolidine-4-carboxylic acid Chemical Formula: C6H9NO3S Molecular Weight:  175.21
---
Plant Growth Regulator Raw Material
Product Description
Folcisteine/NATCA
CAS NO.: 5025-82-1
Chemical Name: N-Acetyl-4-thiazolidinecarboxylic acid, 3-Acetylthiazolidine-4-carboxylic acid
Molecular Weight: 175.21
Physical and chemical properties
White crystalline powder, melting point 142~144℃, soluble in water, solubility at room temperature 10%.The aqueous solution is acidic, stable in neutral and acidic media, unstable in alkaline media, and stable to light and heat.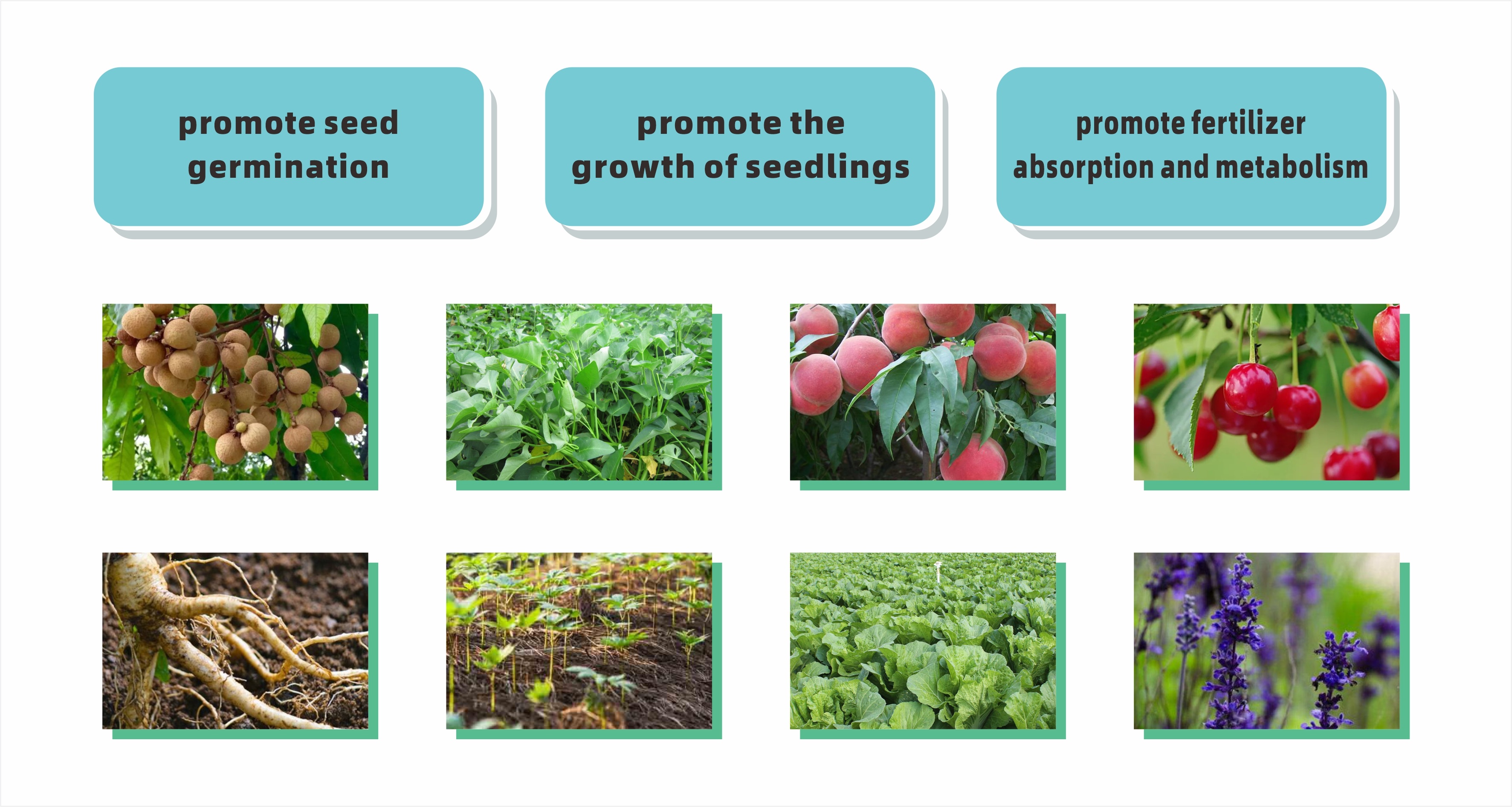 Function and Characteristics
After application, the activity of metabolic enzymes in the body can be increased in a relatively short time, the permeability of plant cytoplasm can be improved, the absorption of water and mineral elements by crops can be promoted, and the content of octocin, glutamic acid and proline in crops can be increased Content.
1. Promote seed germination
2. Promote the growth of seedlings
3. Promote fertilizer absorption and metabolism
WHY CHOOSE US
Customization support
23 years of professional experience in agrochemical, support customization to meet all your needs
After sales-service
Professional management, research, professional product application technology and sales team
Source Factory
We own two modern production factories equipped with professional quality management and process inspection
Quality Assurance
Company quality concept: quality is the life of the enterprise. We also have ISO9001.ISO18001.ISO14001 certificates.
Company Profile
2 Modern factories and 2 advanced laboratories
23 years of experience focused on plant growth regulators
10 technical registrations and 74 pesticide formulation registrations
ZHENGSHI CHEMICAL
---
1.ZHENGZHOU ZHENGSHI CHEMICAL CO., LTD, a professional manufacture and exporter, focuses on the research, development and production of Plant Growth Regulator, Pesticide and Fertilizer.

2.ZHENGSHI CHEMICAL is the only manufacturer that can produce Prohexadione calcium TC in China. It has more than 700 employees including 67 researchers.

3.ZHENGSHI CHEMICAL has always been adhering to the core of "innovative technology, at your service".

GLP certification and advanced lab
According to GLP laboratory standards, ZS-CHEM has built a 2000 square meter Henan Crop Chemical Control Engineering technology Research Center. The research center is equipped with advanced scientific research equipment, which can intergrade the research of raw material plant growth regulations, formulations and application scientific technology.
Modern and high-standard factory
ZS-CHEM has two production bases, Xiayi branch 32,000 square meters, built a high standard quality inspection center, modern preparation production workshop, automatic preparation production line, intelligent three-dimensional warehouse. Hebi branch 146,000 square meters, including the original drug 7 production workshops, warehouses and exhaust gas treatment equipment RTO.
Logistics and Warehouse
Safe and convenient logistics
Intelligent three-dimensional warehouse