---
Leaders from Agriculture and Rural Department of Henan Province visited Xiayi Branch of Zhengshi Chemical to investigate and guide the work.
---
On the morning of March 9th, Agriculture and rural areas in Henan province office of pesticide management level 4 researcher Yang Yang, Shangqiu bureau of agriculture and rural areas planting section chief Wang Changjing, Shangqiu plant protection unit Station Manager Xiaotao, Deputy Director of Agriculture and Rural Bureau of Xiayi County Yuan Beiping, Li Hongwei and head of Pesticide Management Station of Xiayi County Li Hongwei, visited Xiayi Branch of Zhengzhou Zhengs Chemical Products Co., Ltd. to conduct research on production safety. General Manager of Zhengzhou Zhengshi Chemical Products Co., LTD. Zheng Hao and deputy general manager Zheng Xianju warmly received and accompanied the investigation.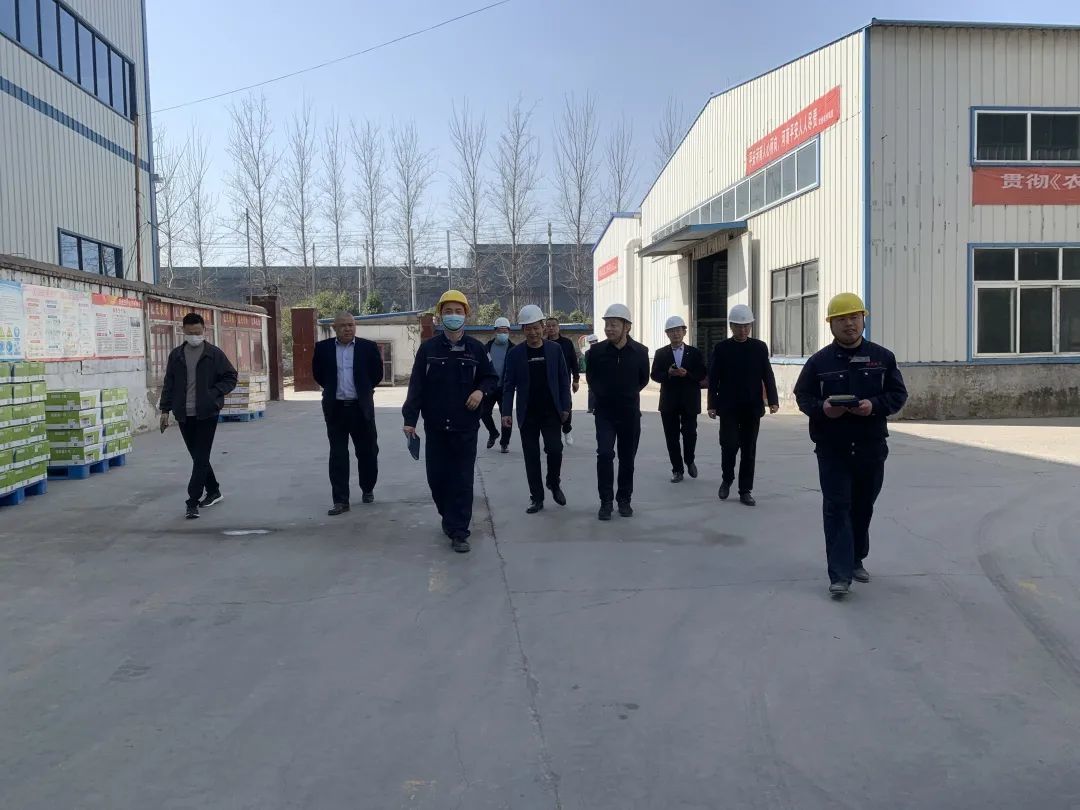 Director Yang Yang and other leaders first had a discussion on production safety with General Manager Zheng Hao, deputy general manager Zheng Xianju and the main management personnel of Xiayi Branch.General Manager of Zhengshi Chemical Zheng Hao first reported the development history, production and management, scientific research and innovation, and production safety to the leaders.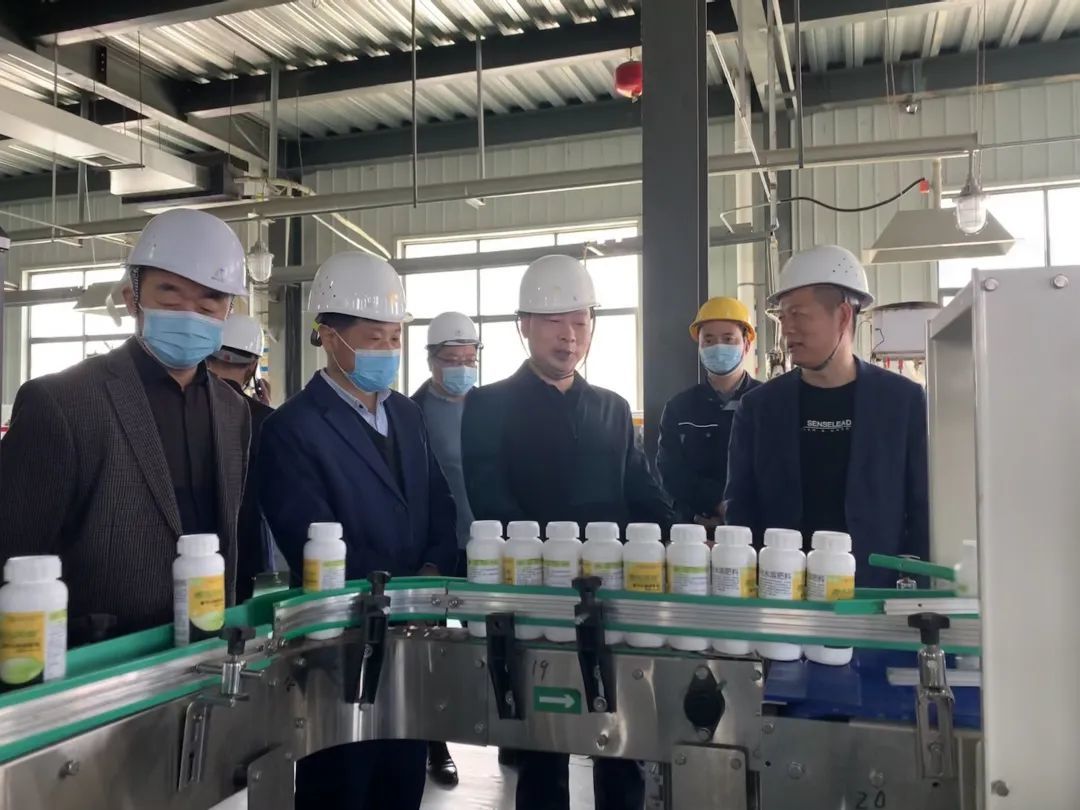 After hearing the report, the research group affirmed Zhengshi Chemical's scientific research innovation and application in the field of plant growth regulator, and promoted agricultural quality improvement and yield increase.
At the same time also praised the Xiayi branch of Zhengshi Chemical's act making in production safety, environmental protection.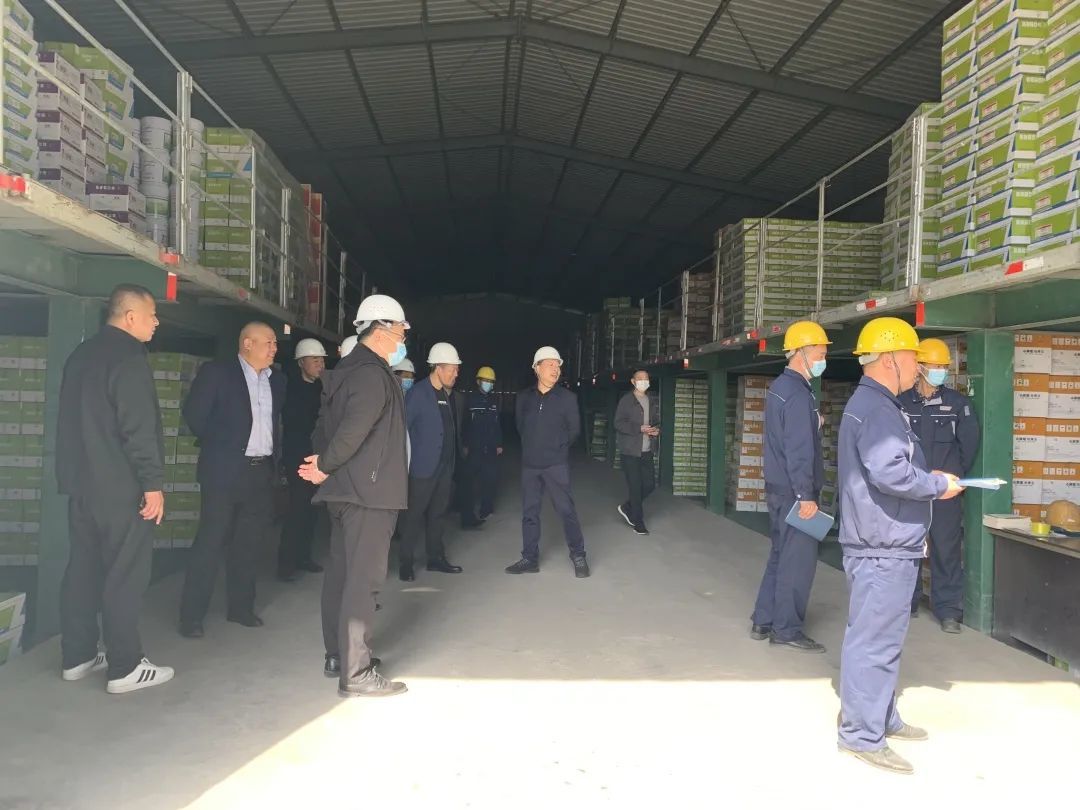 After the discussion, the investigation team went into the production workshop, raw material warehouse, finished product warehouse and packaging material warehouse and so on for on-site inspection. Understand the situation of upgrading project construction, production, material storage and operation of fire fighting facilities. Through the conversazione and on-site inspection, Director Yang Yang gave full affirmation to the development and safety management of Zhengshi Chemical and put forward specific requirements, encouraging us to make persistent efforts, explore and innovate, and make continuous progress.