---
Zhengzhou ZhengShi Chemical Co ., LTD. attended The 23rd China International Agricultural & Crop Protection Exhibition (CAC2023)
---
The 23rd China International Agricultural & Crop Protection Exhibition (CAC2023) organized by Chemical Industry Branch of China Council for the Promotion of International Trade, was held at the Shanghai's National Exhibition and Convention Center from May 23 to 25. Zhengzhou ZhengShi Chemical Co ., LTD. was invited to participate in the exhibition and grandly exhibited the company's advantage products of plant growth regulator raw materials and formulations. As one of the world's largest professional exhibitions of agricultural chemicals and related industries, the CAC exhibition was filled with crowds and visitors. The agrochemical colleagues were enthusiastic. ZS-CHEM exchanged new products and new technologies and discussed the development direction of the industry with all of the friends.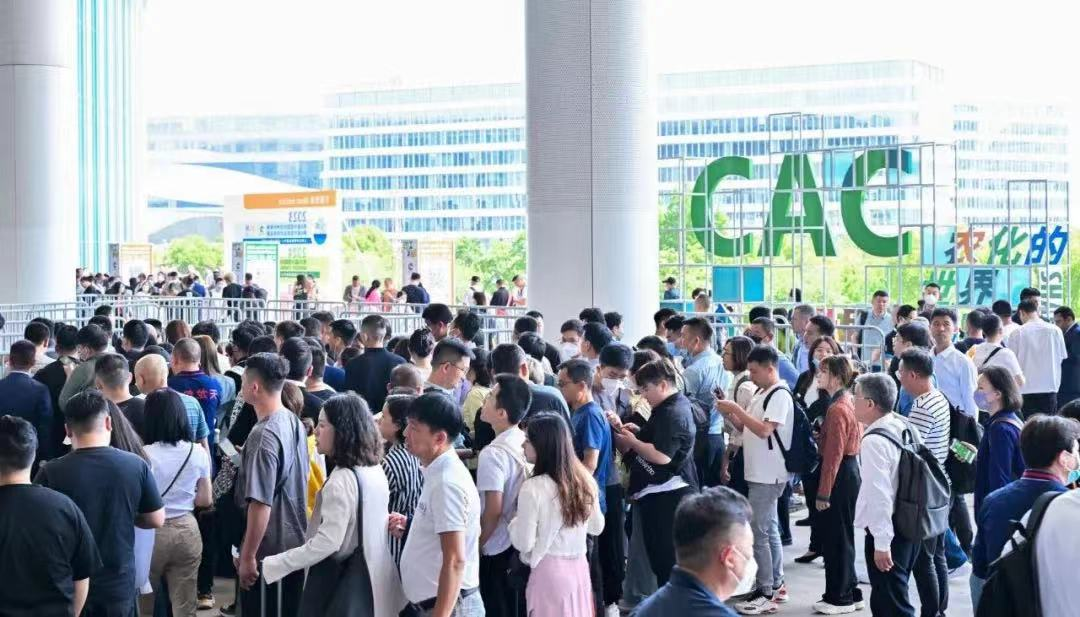 As the first event to fully return after two years, CAC exhibition has attracted members of the agrochemical industry from all over the world this time which including pesticides, fertilizers, seeds and other fields. It is an unprecedented event with a huge crowd, providing a "booster" for the recovery of the industry.
The booth of ZS-CHEM displayed the development achievements in recent years and advantage products of the company, plant growth regulator raw materials and formulations, attracting many domestic and foreign industry colleagues to come to consult and negotiate, and seek cooperation opportunities. The exhibitors from the International Trade Department of ZS-CHEM warmly received the agrochemical colleagues form home and abroad, introduced the company's plant growth regulator raw materials and formulations to them, and seriously answered their relevant technical questions. At the same time, the company carefully prepared a gift with characteristics of the Central Plains culture for the new and old customers who came to communicate and negotiate, which was welcomed and recognized by the vast number of customers.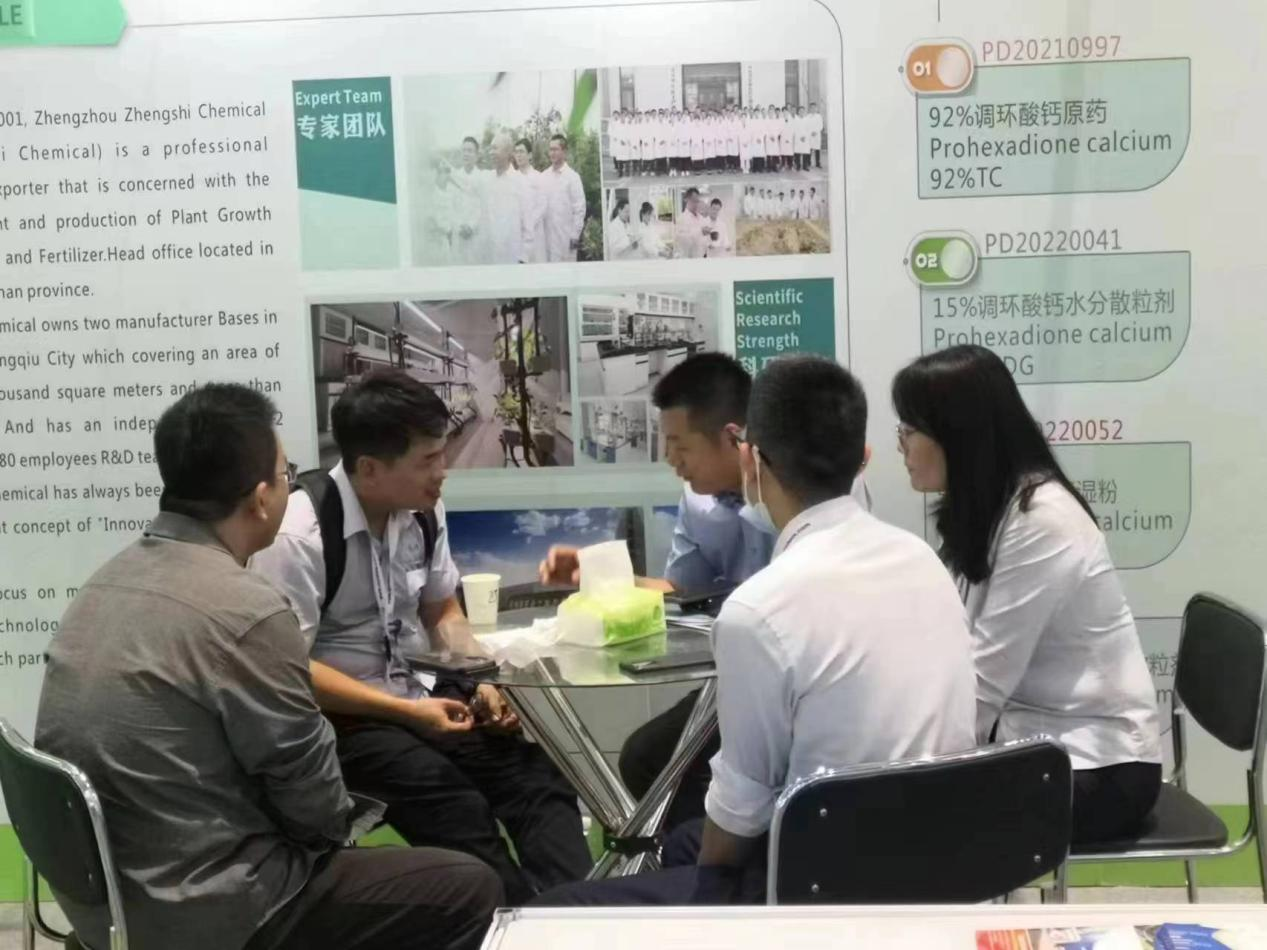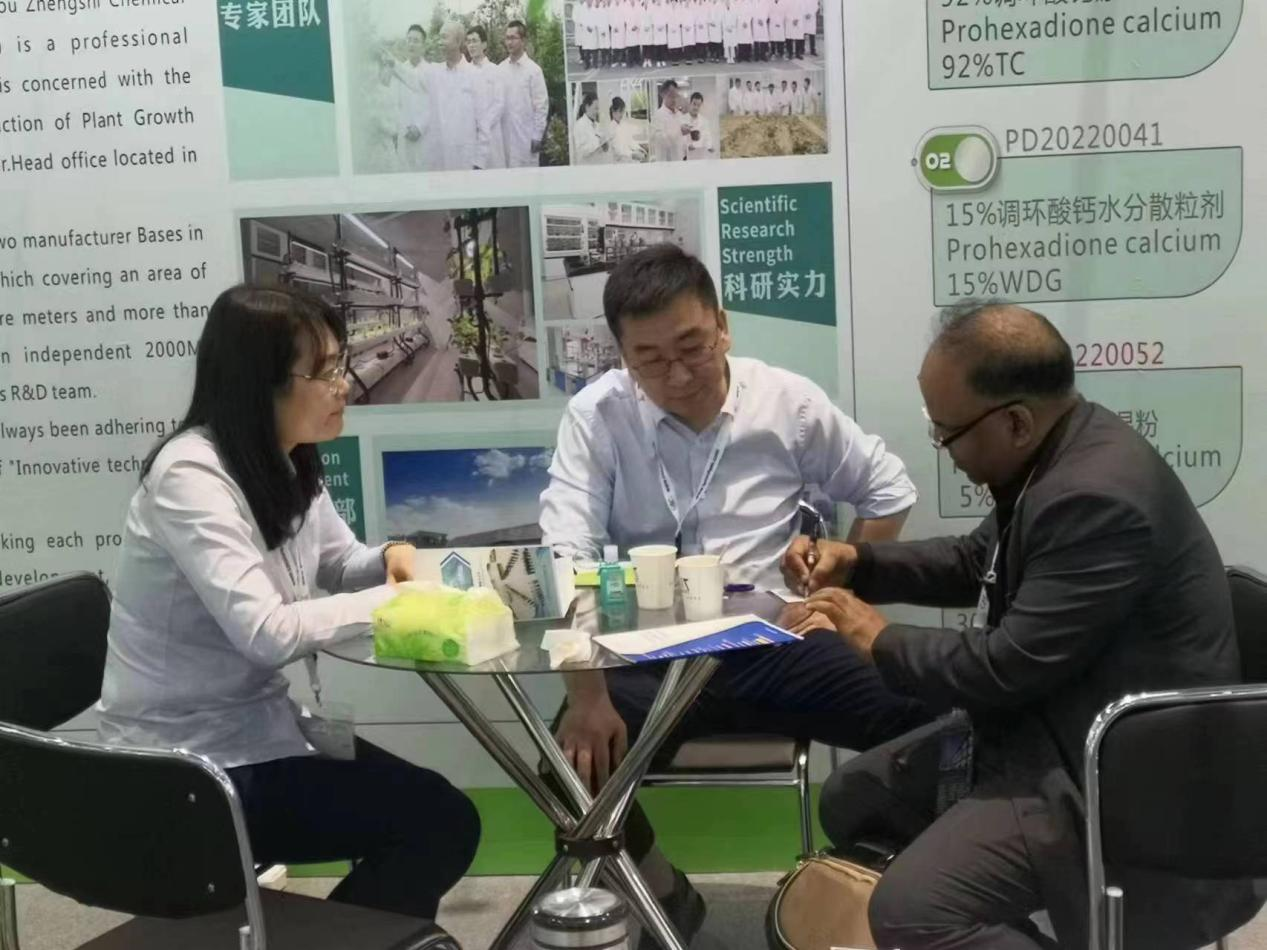 Since its establishment more than 20 years ago, ZS-CHEM has always adhered to the innovation and promotion of plant growth regulators. Relying on a strong scientific research team, ZS-CHEM keeps up with the market development and constantly brings out new products. With comprehensive, professional and efficient characteristics, ZS-CHEM has exude unique charm in CAC.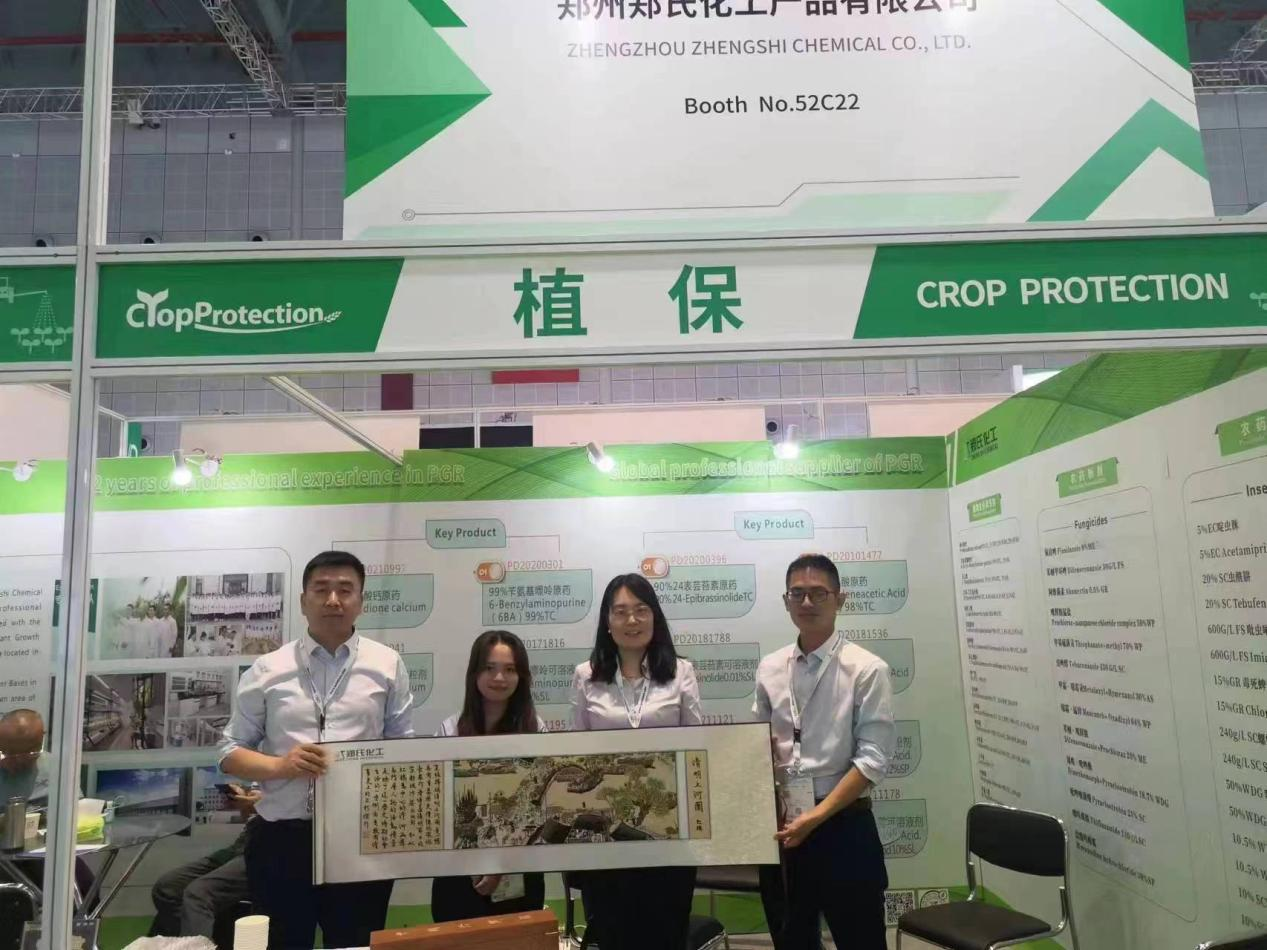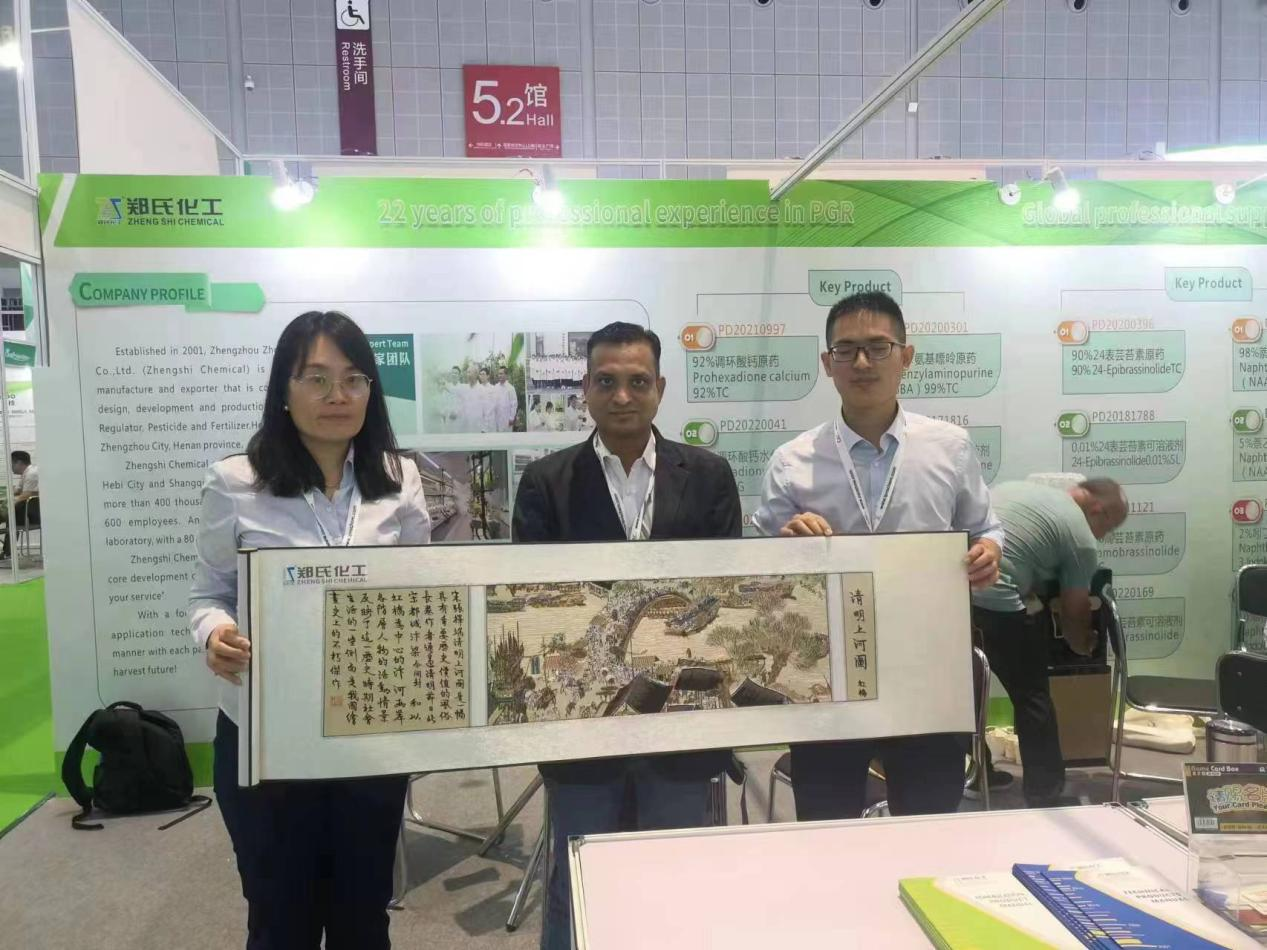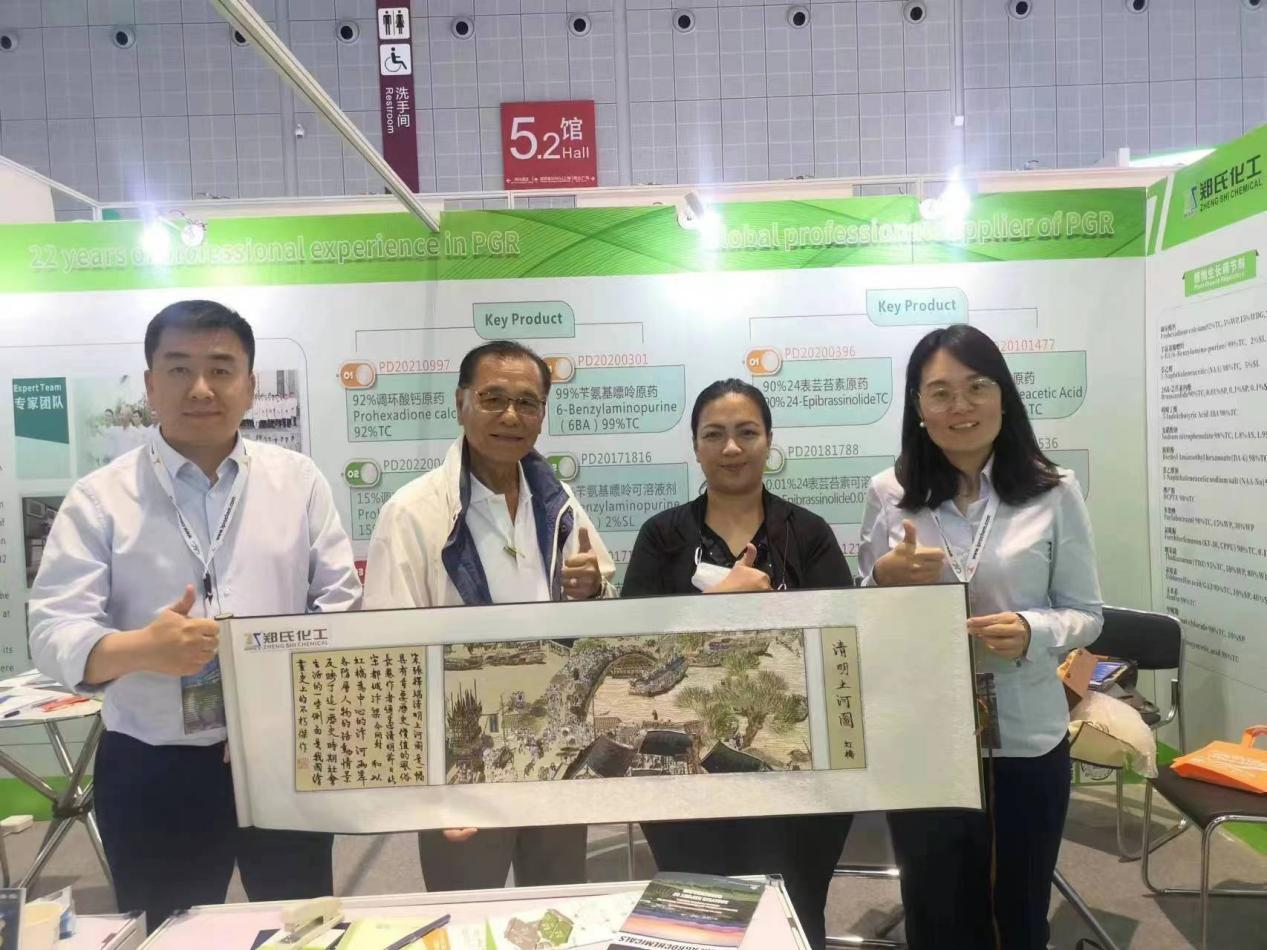 By participating in this exhibition, ZS-CHEM has demonstrated the latest results of plant growth regulator and hard strength of the company to the domestic and foreign agrochemical industry, further enhancing its brand awareness and expanding its influence in the industry. It not only deepened the communication with old and new friends at home and abroad, but also fully understood the domestic and foreign market demand, mastered the market frontier information, and broadened the horizon, which played a positive role in the future product research and development, technical services and overseas market expansion. ZS-CHEM will also make great strides forward and join hands with domestic and foreign industry colleagues to promote the high-quality development of agriculture.